New Patient Info
Welcome to Campus Dental Centre! We know you've got a lot to do, so we'll keep this as simple as possible. Here are the important things you need to know about your first appointment with us.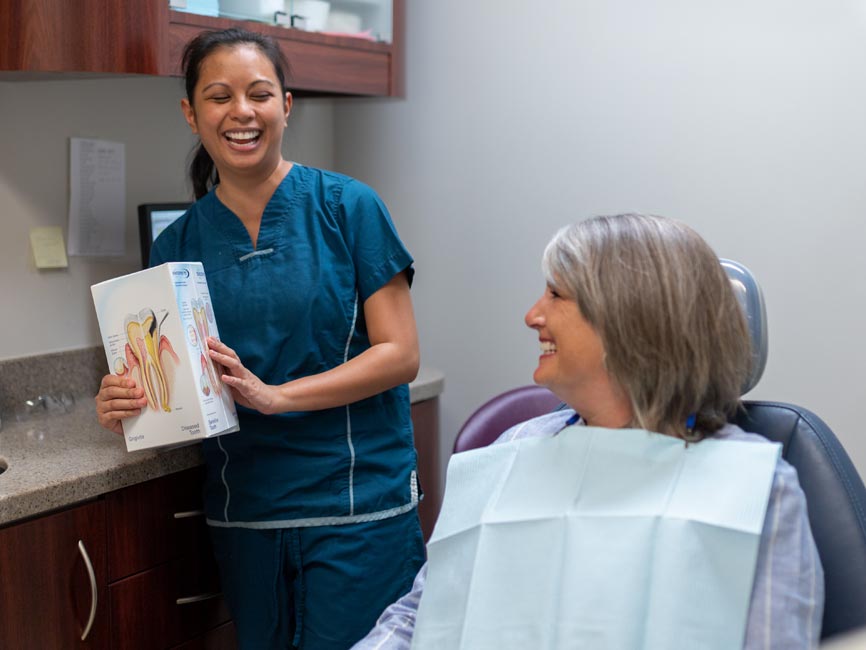 What to bring to your first appointment
Bring your medical information, name of your doctor, a list of medications, allergies, and past medical conditions and procedures. Also bring along your dental insurance information and booklet.
Financial policy
We follow the Ontario Dental Association Fee Guide for the current year. Please note that many insurers don't reimburse at the fee guide so your insurer may reimburse you a smaller amount.
Payment is due at the time of your treatment.
Insurance
We'll send a claim to your insurer following your visit. Note that your insurance policy is a contract between you and your insurer. You're responsible for any amounts not covered by your insurance policy. We can assist you with understanding your policy and filing your claim.